Coronavirus update: All of our in-person tutors are fully vaccinated and we are available to meet in-person with fully vaccinated students. Many of our clients are continuing to choose online tutoring, and we have found these sessions to be very effective. If you're concerned about your kid's education in these unprecedented times, please call and we'll talk you through options.
We're also happy to discuss SAT and ACT best practices in the era of test-optional admissions. Be safe, stay healthy! For mental health resources, click here.
You Can Do It.
We Can Help.
One-on-one Tutorials, In Your Home or Online
Our tutors help you learn more in less time. We know from experience what teachers expect, and for LA area students, we know your school inside and out. 
We'll guide you through the pitfalls to a deeper understanding of the material, and we'll also focus on learning how to learn efficiently and passionately. 
We build strong relationships with students so we can create better individualized approaches for students of all skill levels.
Achieve results: better grades, more engaged students.
We uncover how you learn most effectively to make you the best test-taker you can be. 
Testing success is different from academic success, so we constantly analyze tests to build the most effective, individualized strategies to give you the skills, techniques and approaches tailored to your specific needs, something the big test prep machines cannot even begin to offer. We are test-prep geeks. It's in our DNA.
Achieve a competitive advantage for SAT, ACT, ISEE, HSPT, AP prep and more.
We will show you how to present to colleges a complete, compelling picture of your skills, your achievements and your potential, improving your odds of getting into your first choice school. We'll help guide you make the best choice for you, whether it"s an Ivy League school, a big university with outrageous school spirit, or a small liberal arts college.
Achieve Students have attended Amherst, Berkeley, Brown, Claremont McKenna, Columbia, Cornell, Dartmouth, Georgetown, Harvard, Michigan, Notre Dame, Penn, Princeton, UC Berkeley, UCLA, University of Chicago, USC, Vanderbilt, Wash U, Williams, Yale and many, many more!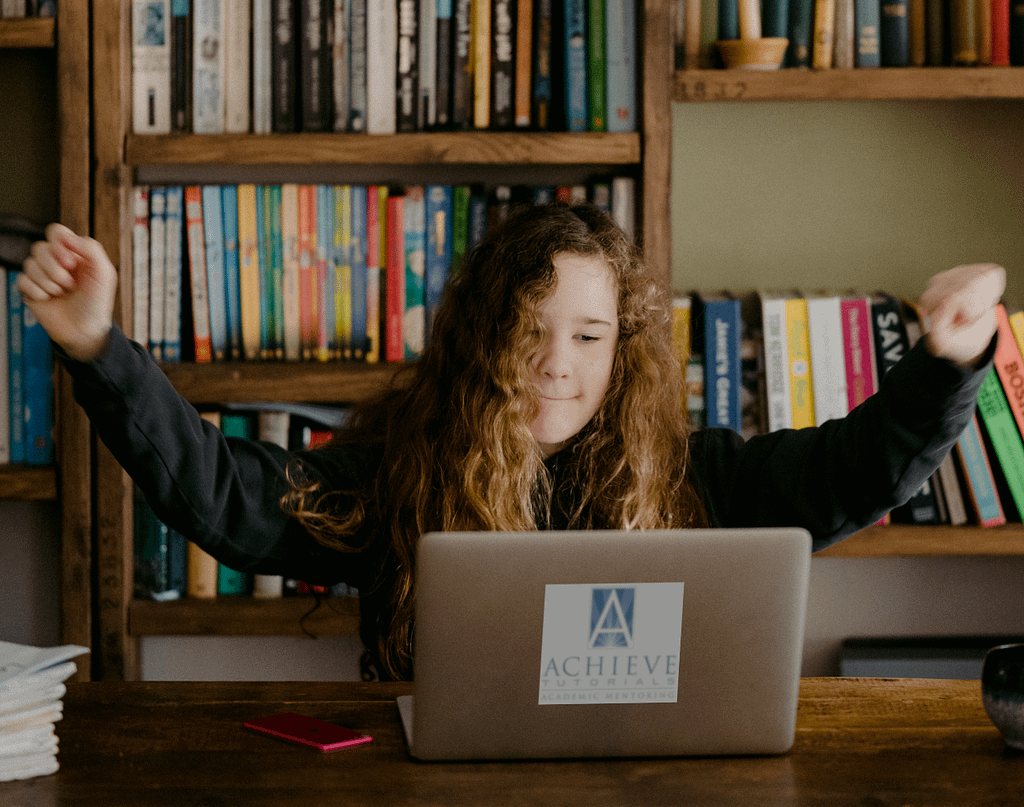 Excelling in school week after week is challenging. Continued success requires a clear understanding of the subject matter, but it also demands engaging academically in a way that most high school students have never learned.
We can help.
We are subject matter experts with many years of experience, and we know how to tailor our tutorials to get the best out of every student. 
We help students make deeper connections with their courses so increased academic engagement is interesting and rewarding. 
We teach our students how to play the game with each teacher in each class so they can excel and grow academically and personally.
Tests are not necessarily the best way to identify  intelligence, but even in the current era of test-optional applications, they are still the way the high schools and colleges draw a line in the sand. 
Earn a high score and you are much more likely to be admitted. 
A test score alone cannot get you into the high school or college of your choice but it can absolutely keep you out. But tests can be funny. Knowing the material is one thing. Knowing the test is quite another.
We know exactly how to help. Achieve tutors are test experts. They break down the structure of the tests into manageable segments so that our students know exactly what to expect once the clock starts. 
We also teach strategies for how to approach multiple-choice questions. We show you how to eliminate obvious wrong answers, and how to make an educated guess when you just aren't quite sure. 
Yes there are tricks. Yes we do know them. Yes, you will too.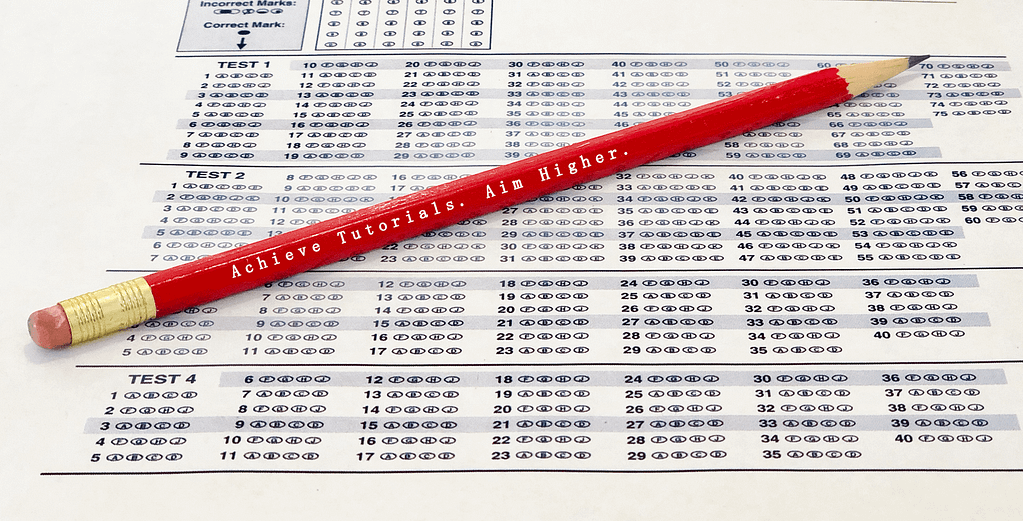 We can help you get into better colleges because we understand what colleges are looking for in academics, activities, test scores, and applications. You can take advantage of our extensive experience getting our students into the world's top colleges.
The best way to help students in a meaningful way is to build a strong relationship with them and their families. We spend the time to understand what makes our students tick in the classroom and in the rest of their lives.
We are optimists. We see the best in our students and work closely with them to enhance their strengths and overcome their challenges.
Welcome to Achieve Tutorials
I have painstakingly recruited a small group of highly experienced, elite educators to join our team. Our students, who attend some of the best junior high and high schools in Los Angeles, value our one-on-one, in-home and on-line tutoring. We work with each student as a unique individual, and customize our teaching approach to the student's goals, learning style and abilities, and school curriculum.
We're more than just tutors; we're Academic Mentors committed to the long-term academic success of our students. We're experts at helping students and parents navigate the challenging path to college — from schoolwork to the SAT and ACT to application essays.
If you are ready to invest in your child's academic future, I invite you to get started today.
"We have worked with Achieve Tutorials for 7 years (tutoring our two very different children). The tutors are all excellent in their respective fields. In addition, they are intuitive and sensitive to the needs of each particular child. Both our children have always looked forward to working with their tutors…What sets Achieve apart from the other programs is the leadership of Pete Edwards. He is smart, organized and driven ( Princeton Graduate)! He also insures the appropriate match of tutor with student. I can not imagine high school for our children without Achieve Tutorials!!!"
Brentwood and Marlborough Parent
"Achieve Tutorials has been a one stop shop for our four children. They have prepped our eldest for her SAT's and GRE's with great results. Our two middle children prepped for their ACT's with Achieve and both were able to hit the mark on their test scores and attend the school of their choice. Achieve has helped the children with all of their subjects from Algebra to zoology and beyond.
We give them our highest possible recommendation. We have referred Achieve to many friends and they have had the same positive experiences."
"I studied with Jay for two years and highly recommend him. Jay is the best! He has great knowledge of the subject matter and as well as a great knowledge of the course content. Thus, we were able to focus on exactly what I needed help with. He is the best tutor I have ever had and the results were great!"
"High school, particularly math and science classes, were a huge struggle for our daughter, but after working with Achieve Tutorials, she not only did much better in school (from a C to an A- in math), but she decided to become a science major in college! She was so inspired, and I can't thank our tutor enough for making her confident in her own abilities. These guys are great!"
"Audra worked with my son preparing for the ISEE. He loved working with Audra and improved enough to get into his first choice, Harvard Westlake! We'll definitely use Achieve Tutorials again!"
"Our two kids have worked with Pete and two or three other tutors from Achieve Tutorials for more than three years. They have excelled in school and my oldest is now showing great improvement on his ACT. Everyone we've dealt with has been incredibly supportive and has been able to push our kids into a greater understanding of their classes. They look forward to every meeting."